American Mint announces hiring of new executive
Mechanicsburg, PA – Today, American Mint, LLC President Kevin Sacher announced that Lewis P. Checchia has joined American Mint as Vice President of Marketing.

Checchia stated, "I was looking for the right position that would challenge me, and am very excited for this opportunity." Mr. Checchia has a JD/MBA from Villanova University and has held several key senior-level positions over his 15-year tenure at The Franklin Mint, most recently, Vice President of Licensing and Business Development. Mr. Checchia has a passion for marketing and a long successful record for developing new businesses across a variety of new product lines. As American Mint's newest executive, Mr. Checchia will be responsible for leading the marketing group and driving the success of the organization as it continues to expand its existing business and launch new product lines. "We welcome Mr. Checchia to American Mint and wish him great success in his new role during this very exciting time," Sacher said.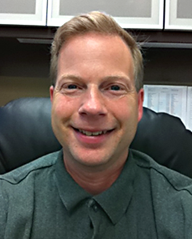 Lewis P. Checchia, American Mint's new Vice President of Marketing
Photo: American Mint