American Mint announces groundbreaking ceremony a success
Mechanicsburg, PA – American Mint, LLC, one the nation's leading provider of collectible coins, knives, and die-cast replicas, is proud to announce last week's groundbreaking ceremony a "huge success," according to President Kevin Sacher.
The firm has been operating in its current facility since 1998, but due to rapid expansion, is building a 50,000 square foot warehouse and office facility, or about double the size of its current facility. Construction is slated to be completed in about a year's time.
The groundbreaking event also featured a joint press conference between American Mint and the National Civil War Museum to unveil their new product line in honor of the Civil War Sesquicentennial. Baseballs, coins, and knives commemorating various Civil War generals and battles are included in the new product line. Sacher said of the new product line, "We serve people who are passionate about the things we do, and business is expected to increase with the Civil War relationship."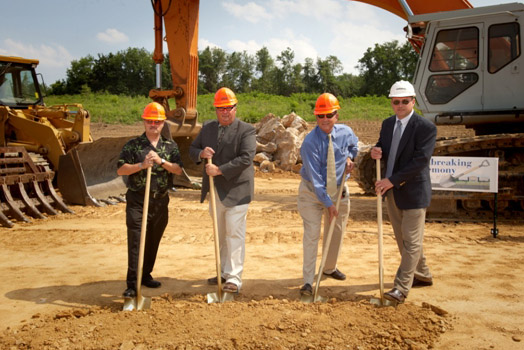 American Mint's groundbreaking ceremony in Mechanicsburg, PA

Photo: American Mint